Other Services
Comnet Consultants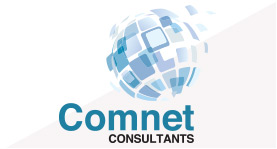 Comnet Consultants offers market research and market entry strategies to international and Indian organizations.
The array of services offered to help you foray into new markets include:
Market Research
Market Entry Strategies
Foreign Direct Investment Consulting
Joint Venture Assistance
Trade Delegation Management
Business Matching
Locational Analysis
Customised Solutions to navigate complexities of the market
Executive Search, etc.
know more
---
Comnet Design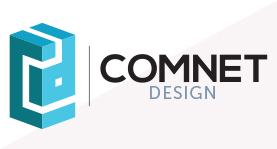 Comnet Design - a wing of CEPL that offers ancillary services pivotal to a seamless exhibitor experience. Armed with 30 years of vital experience in the trade show industry, we have in place established infrastructure with time-tested systems to deliver quality solutions of international standards.

At Comnet Design, we specialize in exhibition management services ranging from space rental to design conceptualization, as well as logistics management. We provide the complete infrastructure for a trade show of any size and scale – be it indoors or outdoors. We also take care of allied activities such as product/service launches, concurrent conference and PR activities.

Comnet Design offers a holistic and complete exhibitions management package that allows you to concentrate solely on your core business, and reap the maximum return from participation at a trade show. Our industry-wide experience enables us to create customized solutions for every client. We also specialize in interior design from space planning to fabrication for showrooms, offices, etc. We design, fabricate and maintain display units for all type of products.

Our range of activities include a wide array of sectors:
Exhibitions
Launches
Seminars
Symposiums
Workshops
Conferences
Press Conferences, etc.
Events
Comnet Design has extensive experience in project management, along with a proven track record in successfully organizing a wide range of events. The key to a successful corporate event is minutely looking after every detail, and through our spectrum of industry partners and experienced management team, we are able to deliver the finest quality service to meet the financial and logistical needs of every project.
We provide the following services:
Invitation design and production
Venue identification and hire
Complete event administration
Catering and hospitality services
Entertainment
Décor & Design
Transportation & logistics, etc.
National Pavilions
We design, construct and organize significant Indian Pavilions at some of the largest trade shows worldwide in an endeavour to promote 'Brand India.' Our services are available for:
Design and construction of booths/pavilions at exhibitions and events
Graphic design, branding & printing
Product launches, etc
know more
---
Comnet Travels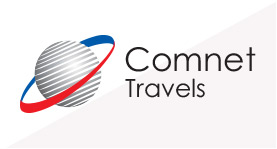 Comnet Travels Pvt. Ltd., our in-house travel experts have got you covered for all your travel related logistics. Our mission is to provide complete travel-related solutions in an endeavour to be an efficient and reliable service provider. Comnet Travels is a leading name as an all-encompassing service provider of travel, accommodation, logistics and currency exchange. We are committed to delivering seamless travel and lodging solutions at best-in-class tariffs and ease of travel.

Our service portfolio includes the following:
Hotel Accommodation: Domestic & International
Air Ticketing: Domestic & International
Ground Transportation
Business Travel
Holiday Travels & Package Tours
Travel Insurance
Trade Show coordination
Visa & Currency Exchange
Some Statistics:
Air Tickets issued: 3,200
Visas Obtained: 1,700
Hotel Room Nights Reserved: 3,500
Travel Insurance provided: 1,500
know more
---
Comnet DigiTech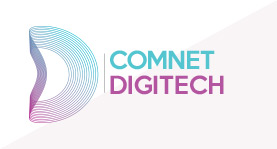 Comnet DigiTech, is an all-inclusive Digital Marketing Consultancy Company. We deliver 360-degree Internet Marketing Solutions to clients in an endeavour to solidify your digital presence. Our teams work closely with you to understand the needs of your brand, in order to create customized digital marketing strategies. A leading digital marketing service provider in India, Comnet DigiTech offers a wide array of web services including SEO, Website Design & Development, PPC, Social Media Marketing, Content Marketing, and more.

As part of the prestigious Exhibitions India Group (EIG), Comnet DigiTech is a team of tech-loving, creative professionals committed to delivering quality products with great aesthetics. Our people are constantly striving to innovate, with customer satisfaction being our ultimate objective.


know more